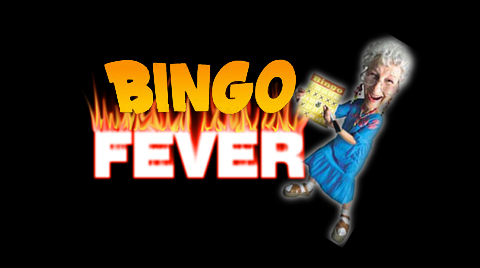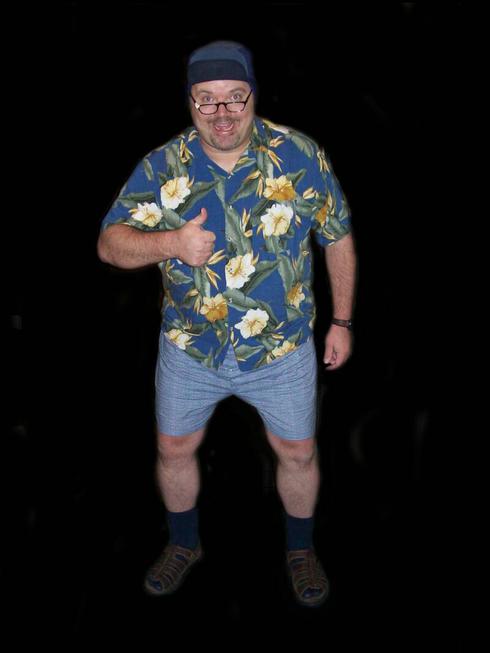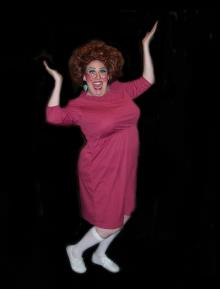 Bingo Fever!

The laughter's contagious when you catch Bingo Fever!  Leonard and Phyllis Gunderson guide you through this interactive, improv game show complete with audience participation!  That's right, you're not going to just watch the show, you'll be in it! 

The show is customized with new material written and performed for each show based on the information YOU provide them about your group.  You'll play bingo and have the opportunity to win less than fabulous prizes, all the while being a part of Leonard and Phyllis's down home Minnesotan humor.  If you say too much, you may become the target of their snappy improv.  Continue to say too much and you may get pulled up on stage as part of their crazy and unpredictable antics.  In other words… nobody's safe (including the boss)!

Biography

Leonard and Phyllis epitomize everything a

middle-aged married couple from Minnesota is

all about.  Played by a real life married couple,

they bring strong improv skills and a rich

performance background that makes Leonard

and Phyllis all too real. 

With more than 15 years of professional

entertainment experience each, their credits

are lengthy.  In addition to numerous stage

productions, their background also includes a

musical comedy show in Las Vegas, TV and radio commercials, and stand-up comedy.  Having performed with many national headline acts, they understand what it takes to deliver an all-star performance every time.

What people are saying...

"I've been coming to these holiday parties for over 25 years and this was the best show ever!"

-

Verso Paper
"Amazing performance!  It's incredible how quick the improv is!  And it's not just quick, it's really funny too!  I'd highly recommend them to anyone!"

-

Cold Spring Firefighters Association
"I loved how they took the time to personalize the performance for us.  We gave them information about our group and they worked all of it into the show.  They even did a little "roast" on our boss that was totally awesome!"

-

ING Direct
Technical rider

While the Bingo Fever show comes complete with all sound, staging, and prizes, the final details regarding sound or staging will be completed and based upon each specific venue at the time of the booking.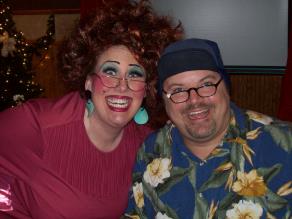 Giggle-Gram Entertainment has several different entertainment to meet nearly any budget for any size company.  Below are just a few of the options available to our clients.  All shows (with the exception of the Bonnie Show) can have a rating G-PG-PG13-or R and will be appropriate for your occassion.  We are the only entertainment company in the state that will write material specifically for your show!  Each show is customized based on information you've given us and created with you in mind! 

The Bonnie the Barfly Musical Comedy Show!

Call your therapist and slap yo' mama 'cuz Bonnie is on the loose!  With her unique views on life, love, and money she'll be sure to leave you with your sides split and tail between your legs!  Careful...no one is safe!

Improv, comedy, music, and Bonnie...

this is gonna be SICK!!!

Don't miss out on this incredible event!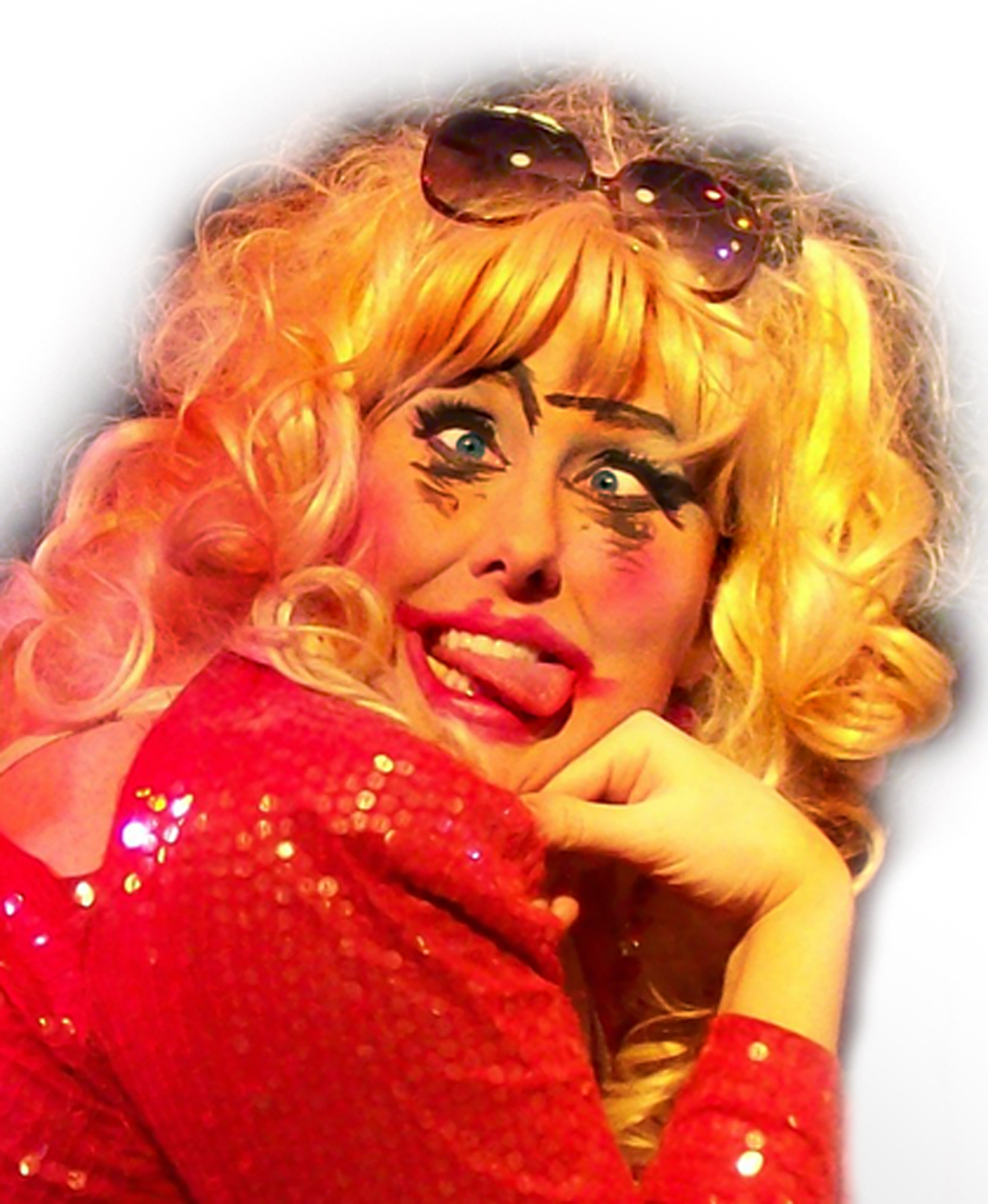 Stand-up comedy at it's best performed by St. Cloud's own Bonnie the Barfly!

Warning: This show is rated R!

Santa Claus

is coming to town!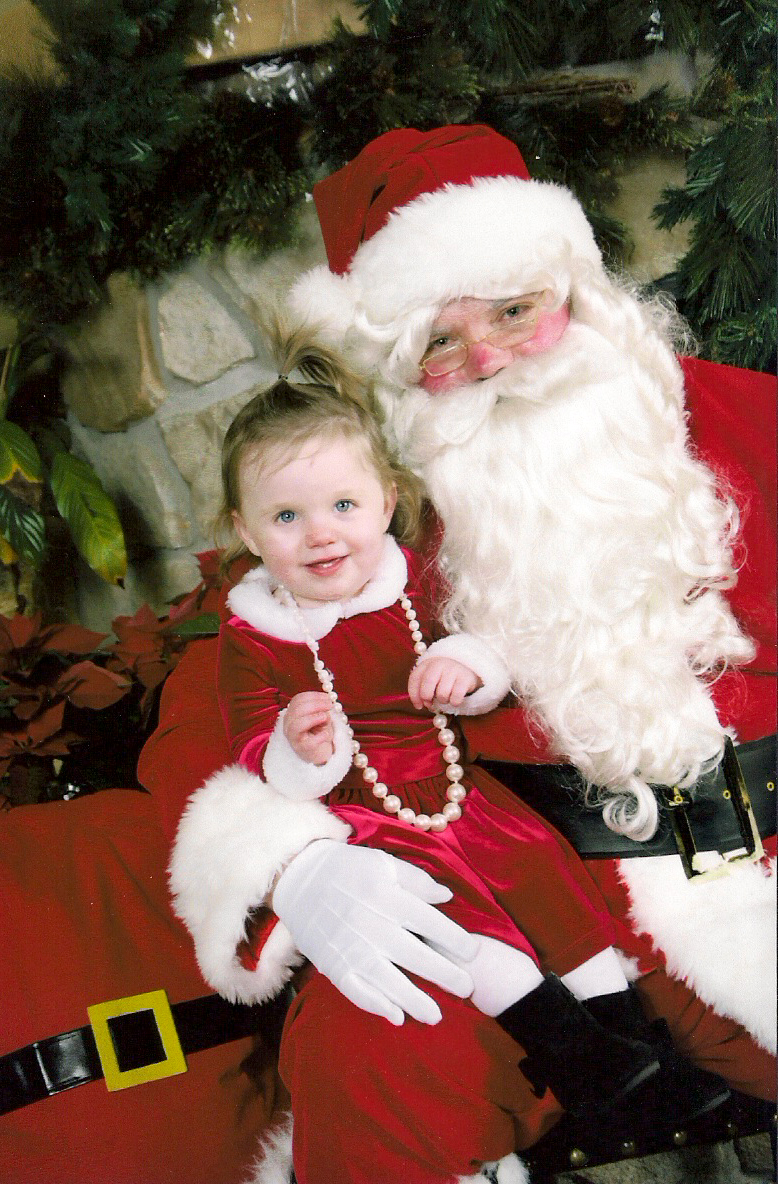 What says Christmas more than a visit from good ol' St. Nick himself?  Choose between two options:

Santa Sitting

Santa will arrive at your location and sit for pictures with your employees, clients, their families, and anyone else you can think of!  Must book in one hour increments.

Rates:  $150 for the first hour, $80 each additional hour. 

Santa Visit

Santa will arrive at your family gathering and will spend a few moments with each child, amazing them with things only Santa could know (with a little help from mom and dad!).  Each Santa Visit lasts 15-20 minutes and Santa will hand out small gifts to each child (that the client provides and leaves for Santa outside).  You children will never forget the experience of having Santa come to visit them and will make memories that will last a lifetime.

Rates:  $125 November thru December 23, December 26 thru Jan. 31

           $150 December 24

           $175 December 25

A small mileage charge may be applied for visits outside of the St. Cloud area.  Call for a quote.  Tip at your discretion. 

  320-230-4444      Email: Info@Giggle-Gram.com

Giggle-Gram Entertainment   

P.O. Box 451    Waite Park MN 56387